45 Pandits Performing in 3 Celebrated Temples
64 Recitations Ganapathi Atharva Sheersham (Ganesha)
121 Recitations Shri Rudram (Shiva)
1008 Recitations Shree Sukta (Laksmi)

Usd 428 Aud 556 Euro 349 Gbp 302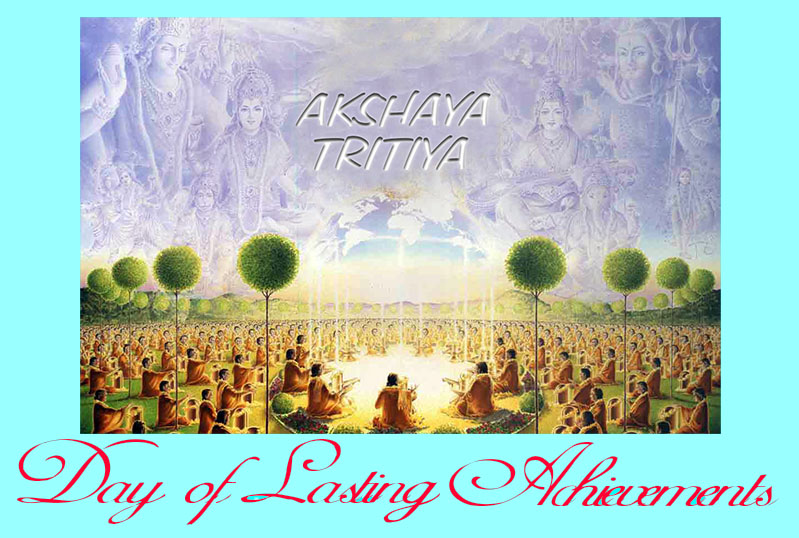 Akshaya Tritiya occurs once a year coinciding the third lunar day of the waxing moon in the lunar month of Vaishakha when both Sun and Moon occupy their signs of exaltation (Sun in Aries/Mesha, Moon in Taurus/Vrishabha).

Akshaya means imperishable or that which never diminishes. The effect of good works performed on this day reach far into the future. It is said the Gods (Laws of Nature) were created on this day. This is one of the 4 most auspicious days in the year for yagya & muhurtha (undertaking new projects). It is considered an excellent time to bring home the Goddess Laxmi. Valuables acquired on this day are said to replenish endlessly. Akshaya Tritiya is an ideal day to perform yagya for success and progress in all areas of life.
Laksmi is invoked by those desiring Wealth Happiness and Success. She governs affluence and success on all levels, from inner realms of spirit, emotions & psychology through outer realms of relationships, career and wealth; Laksmi bestows abundance, prosperity and success. She also gives victory over intractable obstacles and great adversity. Laksmi is an excellent remedy for deeply ingrained problems associated with Mercury (Psychology Career)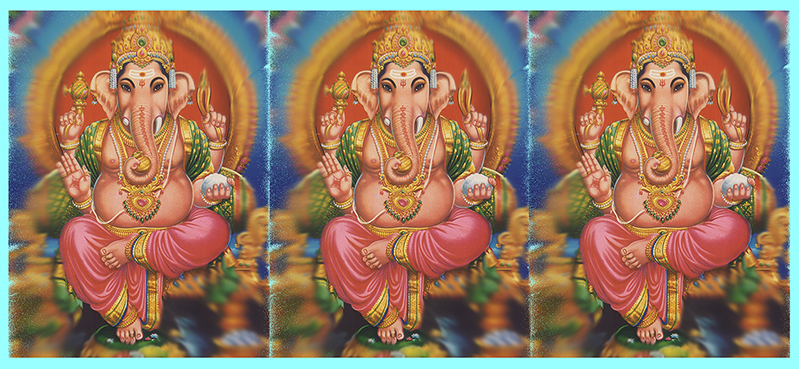 Ganesha (Ganapathi) is remover of obstacles (Vighneshwara). Traditionally He is invoked at the beginning of important undertakings: most yagyas begin with His invocation. The eldest son of Lord Shiva & Parvati, fruit of the interplay between absolute reality and it's power of manifestation, Ganesha is lord of compassion - divine love. Wisdom is another primary attribute. This is an excellent opportunity to invoke Divine wisdom & compassion and to clear the way for spiritual and material progress and wellbeing.

Combination of Laksmi and Ganesha is highly auspicious - "Shubha Labha": Gain/Increase of all good.




Supreme Self, Supreme Abode, Eternal Witness - Shiva is our deepest meditation. He is our own least excited state of consciousness: pure awareness. The unmanifest source of creation, home/Unified Field of all the laws of nature, Shiva is the silent, eternal, non changing source of all change and diversity.

When mind identifies with that state of least excitation, we experience Supreme Peace, Fearlessness, Translucence. World peace is a natural by-product when this supremely auspicious level of natural law is lively in world consciousness.

Shri Lalita Devi Laksmi Temple Allahabad

45 Pandits will perform your program in 3 celebrated Temples including Shri Lalita Devi Laksmi Temple. Located in Allahabad: one of India's most ancient and revered cities, near the confluence of Ganges and Yamuna rivers, Lalita Devi Laksmi Temple is considered one of 51 Shakti Peeths or Most potent and Celebrated places of Mother Divine (Laksmi). 11 Pandits will perform Grand Laksmi yagya here. In Allahabad, one of India's most ancient and revered cities, near the confluence of Ganges and Yamuna rivers, 11 Pandits will perform Navaratri Yagya at Lalita Devi Temple. This Laksmi Temple is considered one of 51 Shakti Peeths or principal seats of Mother Divine.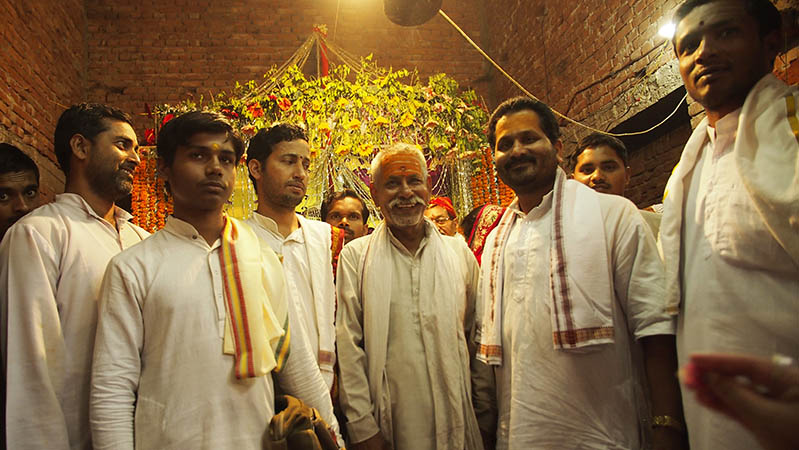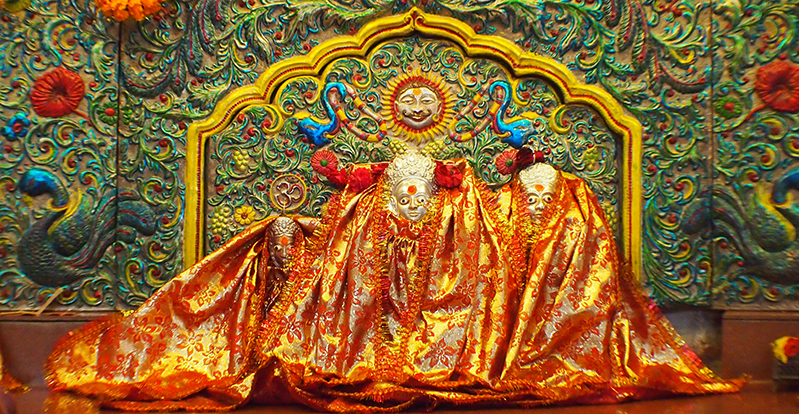 Kalimath Temple Himalayas

Kali Math is situated in Himalayas on the way to Kedarnath, is an ancient place of profound experince established by Adhi Shankara. Widely regarded as Sidha Peeth and Maha Peeth, one can cultivate deep and quite perfect experience of the sidhis. Due to the profound, and all pervading presence of Kali, yagyas performed here deliver outstanding benefits. 5 local Pandits perform Grand Laksmi Yagya inside Kalimath's Inner Sanctum. More detail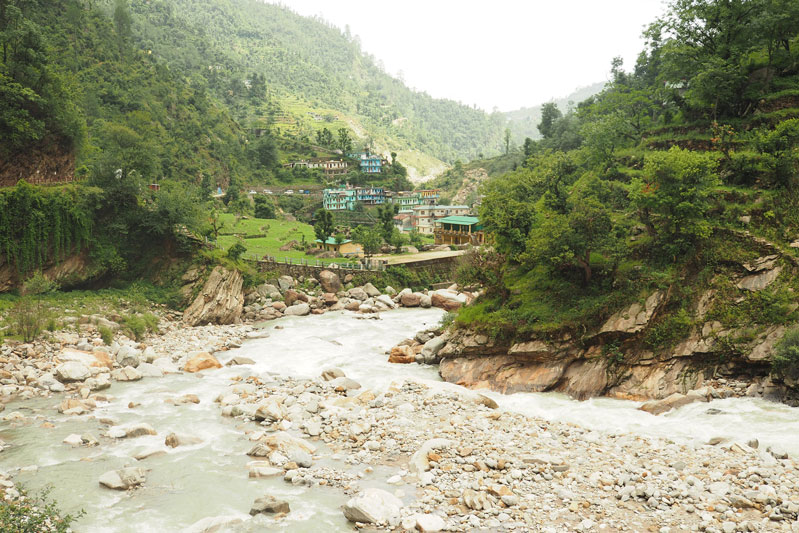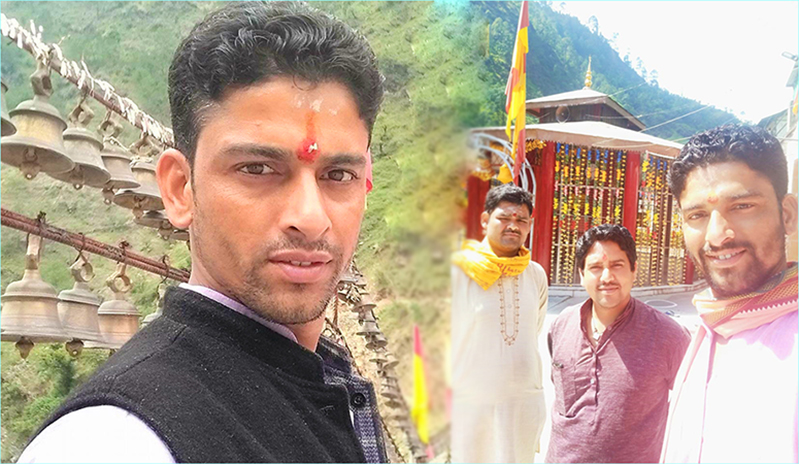 Kaamakhya Temple Assam

With guidance and participation of Acharya/Teacher Lekhnath Ghimire, these children of Assam are born of the same soil as Kaamakhya Temple. The young Brahmins are clear conduits through which Kameshwari Devi's sublime reality is enlivened in our lives in its purity and potency. More detail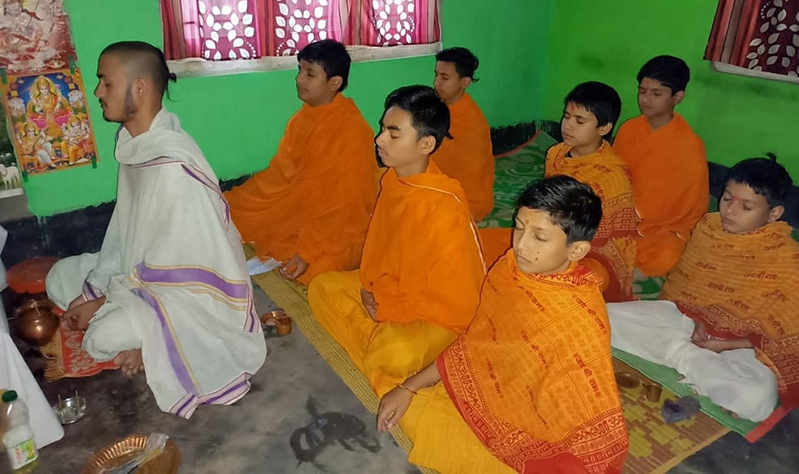 Background on performing yagyas in celebrated temples
Testimonials