Divali Grand Laksmi Yagya
4 November 2021

1008 recitations of Shree Sukta
108 recitations of Hanuman Chaleesa
108 recitations of Ganapathi Atharva Sheersham

43 Pandits
3 Celebrated Temples

USD_423 AUD_556 EURO_351 GBP_306
(See bottom page for more options)

Laksmi is invoked by those desiring Abundance Wealth Happiness and Success. She governs affluence and success on all levels, from inner realms of spirit, emotions, psychology through outer realms of relationships, career and wealth. She also gives victory over intractable obstacles and great adversity. Laksmi is an excellent remedy for deeply ingrained problems associated with Mercury (Psychology Career). She bestows abundance, prosperity and success.




Divali falls on November 4 = Grand Day of Maha Laksmi for 2021 Along with 1008 Recitations of Shri Sukta (Celebrated Invocation of Laksmi), Your Program comprises 108 recitations of Ganapathi Atharva Sheersham: Celebrated invocation of Ganesha bestowing Joy Wisdom Compassion Success. Laksmi and Ganesha are considered a highly auspicious combination known as "Shubha Labha": Gain/Increase of all Good

... And 108 recitations of Hanuman Chaleesa: ... I meditate on you, O Hanuman, son of the wind-god; grant me strength, intelligence & true knowledge and remove my afflictions and blemishes
...You are an incarnation of Shiva and son of Keshari and you are adored by the whole world on account of your radiance and courage
...You are a great hero with exceptional valor with body as strong as the thunderbolt. You are dispeller of unwholesome thoughts and a companion of good sense & wisdom. The three worlds tremble before your power. No evil spirits dare approach one who utters your name "Mahavir" (great warrior)
... Through devotion to you one obtains Sri Rama and life times of sorrow are swept away



Divali Grand Laksmi Yagya on 4 November will run at 3 temples including Kaamakhya temple, Assam which is famed throughout India as the birth place of Kaama Deva, God of Love. Tripura Sundari, patron Goddess, bestows bhukti (pleasure) and mukti (liberation/enlightenment). She harmonizes and integrates both aspects of life which, from orthodox perspective, are often seen as mutually exclusive.



Of 51 Shakthi Peeths (principle seats of Divine Mother), Kaamakhya is considered one of the greatest, most powerful & most illustrious. Sidha Peeth and Maha Peeth: for thousands of years, it has been a foundation and source of power for those desirous of attaining perfection in their spiritual practice (saadhana) and in performance of their yagyas and pujas.


Lekhnath Ghimire is Acharya (teacher) and leader of our
Kaamakhya Pandits.
Born of the same soil as Kaamakhya, they are clear conduits through which Kameshwari Devi's sublime reality is enlivened in our lives in its purity and potency.
Their yagyas consistently deliver excellent benefits.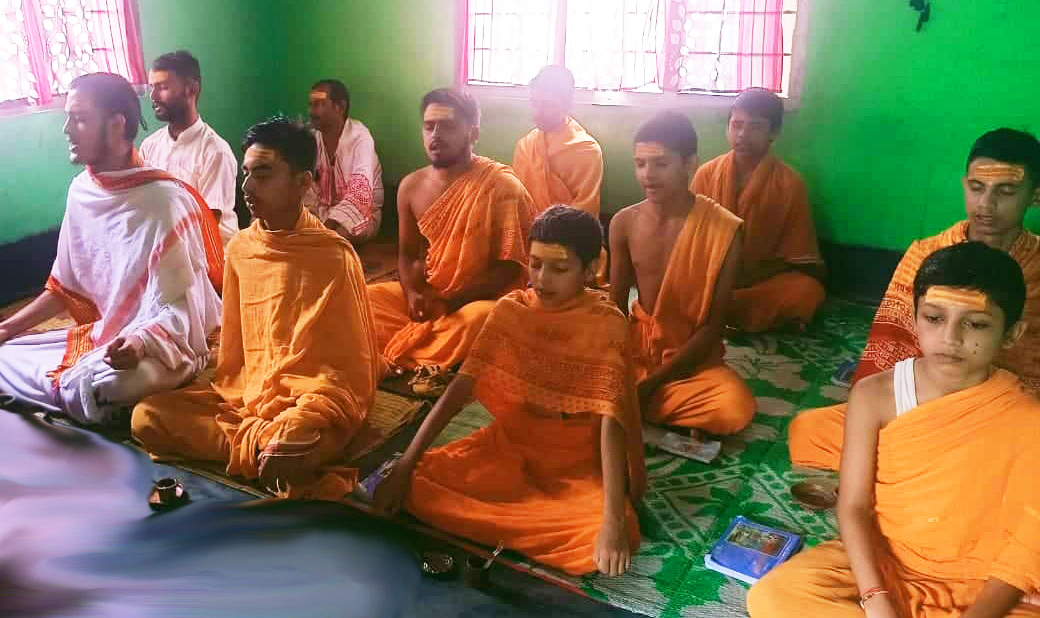 It has been our good fortune to work with Lekhnath over the last 14 years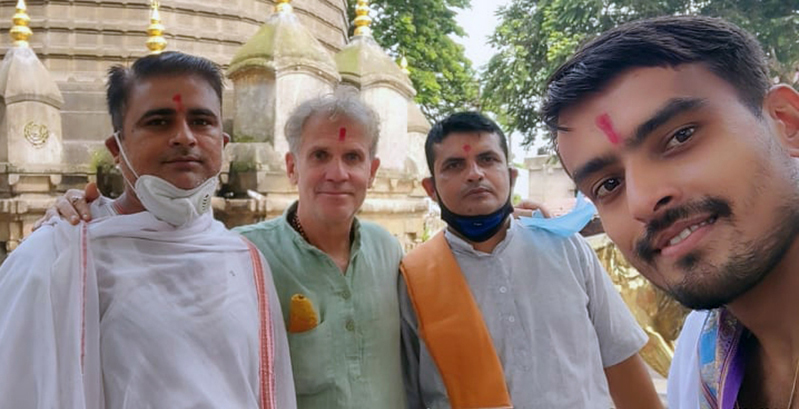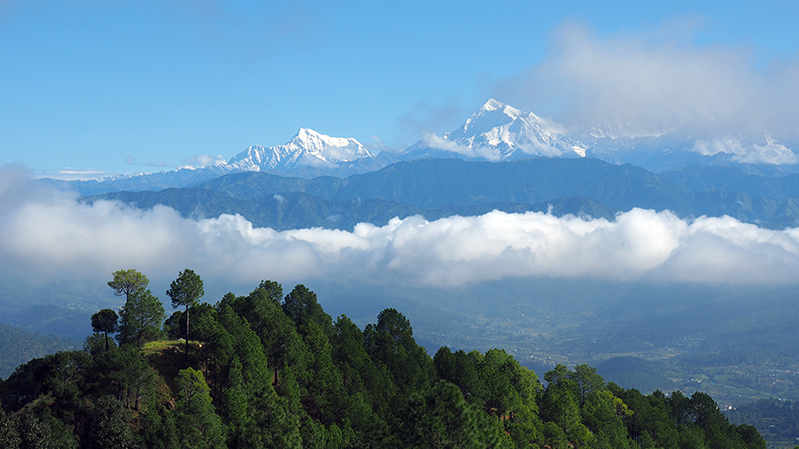 Local Kalimath Pandits perform Grand Laksmi Yagya.
In keeping with our principle of
speciality Yagyas performed by local Pandits
, Dinesh Chandra Gaur from Kabiltha (Birthplace of renowned Scholar Poet Kali Dasa) will also perform our Grand Laksmi Yagya together with 4 local Pandits in Kalimath's Inner Sanctum.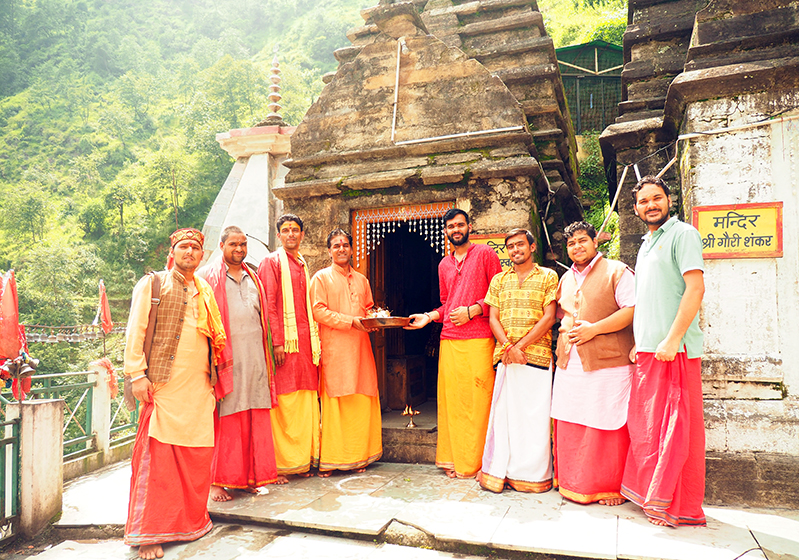 Kali Math is situated in Himalayas on the way to Kedarnath,
half an hour from Guptakashi. It is an ancient place of learning & experience established by Adhi Shankara. It's said he had such profound experience of Kali here that he established it as Kali Math or Monastery (center of learning and experience). Widely regarded as Sidha Peeth and Maha Peeth, one can cultivate deep and quite perfect experience of the sidhis. Due to the profound, pervading influence of Kali Maa, yagyas performed here deliver
outstanding benefits.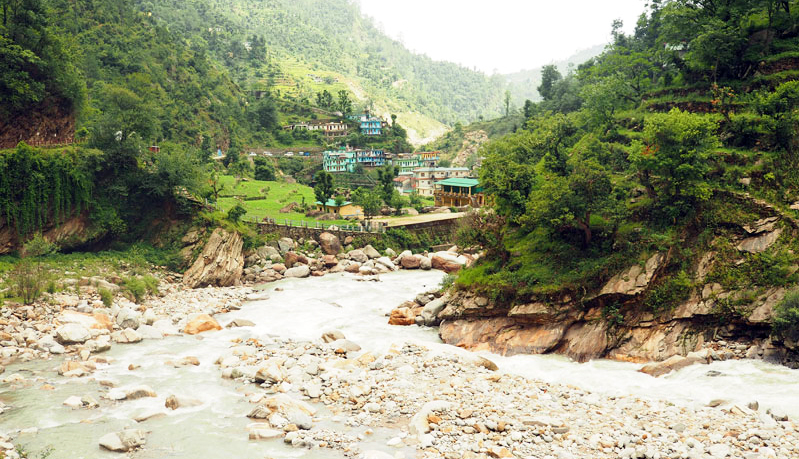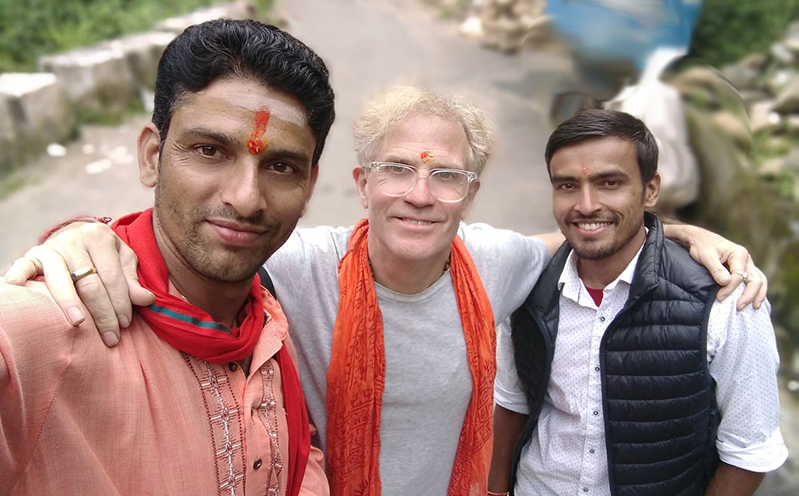 Level 4 Grand Laksmi Program USD_1692 AUD_2224 EURO_1404 GBP_1224

- Grand Laksmi Yagya 4 November
- 4032 Recitations of Shri Sukta (Laksmi Invocation)
- 432 Recitations of Hanuman Chaleesa
- 432 Recitations of Ganapathi Atharva Sheersham
- Performed by Pandits in 3 celebrated temples exclusively on your behalf

Level 3 Grand Laksmi Program USD_1269 AUD_1668 EURO_1053 GBP_918

- Grand Laksmi Yagya 4 November
- 3024 Recitations of Shri Sukta (Laksmi Invocation)
- 324 Recitations of Hanuman Chaleesa
- 324 Recitations of Ganapathi Atharva Sheersham
- Performed by Pandits in 3 celebrated temples exclusively on your behalf

Level 2 Grand Laksmi Program USD_864 AUD_1112 EURO_702 GBP_612

- Grand Laksmi Yagya 4 November
- 2016 Recitations of Shri Sukta (Laksmi Invocation)
- 216 Recitations of Hanuman Chaleesa
- 216 Recitations of Ganapathi Atharva Sheersham
- Performed by Pandits in 3 celebrated temples exclusively on your behalf