2022 Guru Purnimah Navaratri
June 30 - July 8

1008 Recitations of Durga Saptashati (Heart of Navaratri yagya)
10008 Recitations of Kali Kavacham - Protection of Kali Maa
61 Pandits
4 Celebrated Temples


When you participate in Navaratri Program, your life is infused with Shakti: Nature's Organizing Power. You align with the invincible evolutionary flow of Nature's intelligence. This generates a powerful momentum for progress and fulfillment on all levels, inner and outer: Invincibility Peace Wholeness Happiness Fulfillment Harmonious relationships Material affluence and success in your endeavors. Waves of wholeness roll through your life, your family, your community and the world nourishing and evolving all beings at every level of creation.
There are 4 Navaratris each year (9 nights of Mother Divine) . Activation of Shakti or Nature's organizing power is the heart of these festivals. In addition to the core principles, each Navaratri has its own theme. Upcoming Navaratri June 30 - July 8 culminates on Guru Purnimah (Full moon of the Guru) on July 13. Guru or spiritual teacher connects us with the Divine - ultimate reality. Guru is the conduit through which Divine Blessings flow into our lives. Guru Purnimah is the day of the year when Guru's influence is most lively and accessible. It is traditional to celebrate and pay homage to our Guru on this day.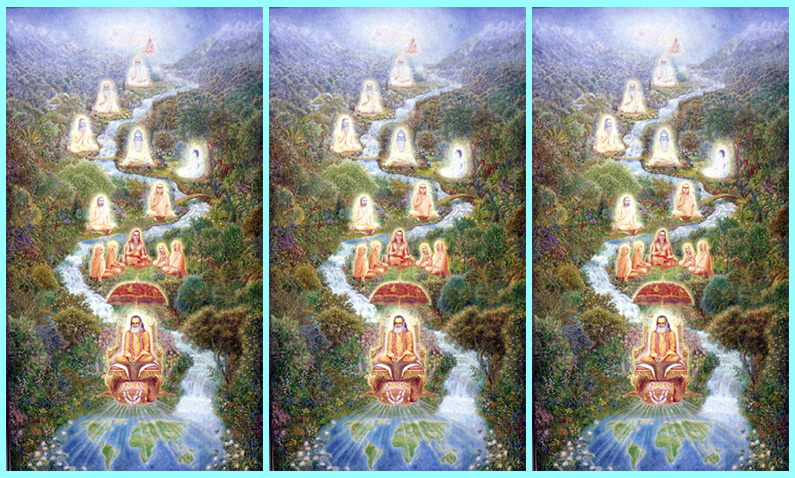 The upcoming Navaratri festival culmnating on Guru Purnimah (July 13) is an ideal opportunity to infuse the benefits of Guru into our life: Evolution, Liberation, Happiness, Wisdom, Divine Love, Devotion, Fealty and Living our Dharma (life purpose).


Kaamakhya temple in Assam
is famed throughout India as the birth place of Kaama Deva, God of Love. Tripura Sundari, patron Goddess, bestows bhukti (pleasure) and mukti (liberation/enlightenment). She harmonizes and integrates both aspects of life which, from orthodox perspective, are often held as mutually exclusive.
More Detail
Of 51 Shakthi Peeths (principle seats of Divine Mother), Kaamakhya is considered one of the greatest, most powerful & most illustrious. Sidha Peeth and Maha Peeth: for thousands of years, it has been a foundation and source of power for those desirous of attaining perfection in their spiritual practice (saadhana) and in performance of their yagyas and pujas.
Maa Gayatri Anusthana

Shri Lalita Devi Laksmi Temple Allahabad


We're also delighted to continue working with our 11 Pandits in Allahabad: one of India's most ancient and revered cities, near the confluence of Ganges and Yamuna rivers. Pandits will perform Navaratri Yagya at Sri Lalita Devi Laksmi Temple considered one of 51 Shakti Peeths or principal seats of Mother Divine.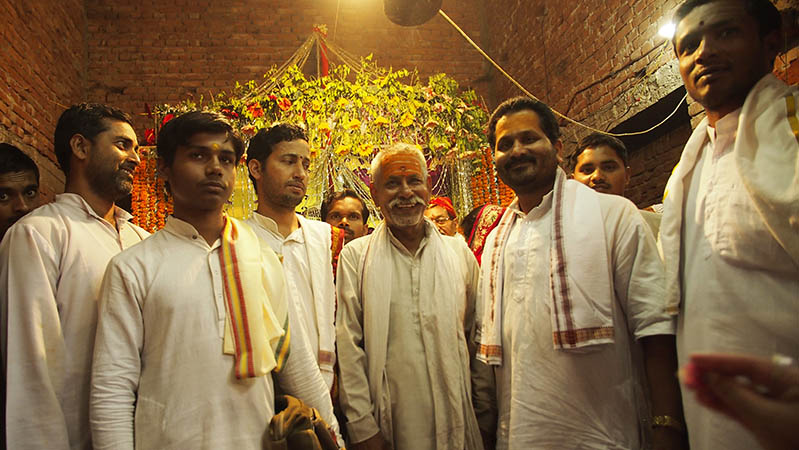 Laksmi is invoked by those desirous of Abundance Happiness and Success

She governs affluence and success on all levels, from inner realms of spirit, emotions & psychology through outer realms of relationships, career and wealth; Laksmi bestows abundance, prosperity and success. She also gives victory over intractable obstacles and great adversity.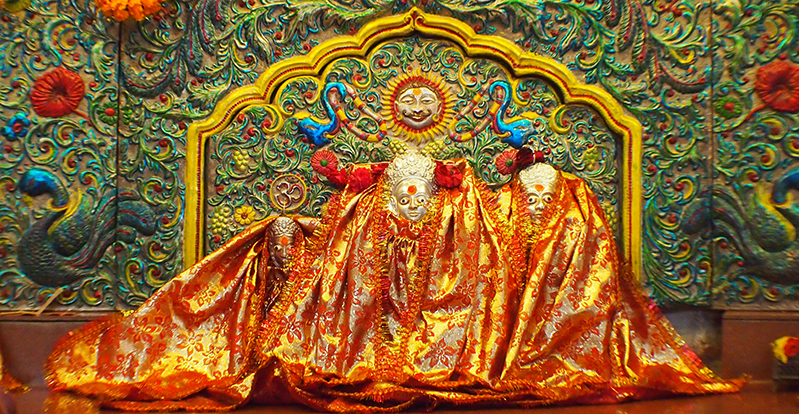 Local Kalimath Pandits perform Kali Kavacham.
In keeping with our principle of
speciality Yagyas performed by local Pandits
, Dinesh Chandra Gaur from Kabiltha (Birthplace of renowned Scholar Poet Kali Dasa) will perform Kali Kavacham (Protection/Armor of Kali Maa) together with 4 local Pandits in Kalimath's Inner Sanctum.
Kali Math is situated in Himalayas on the way to Kedarnath,
half an hour from Guptakashi. It is an ancient place of learning & experience established by Adhi Shankara. It's said he had such profound experience of Kali here that he established it as Kali Math or Monastery (center of learning and experience). Widely regarded as Sidha Peeth and Maha Peeth, one can cultivate deep and quite perfect experience of the sidhis. Due to the profound, pervading influence of Kali, yagyas performed here deliver
outstanding benefits.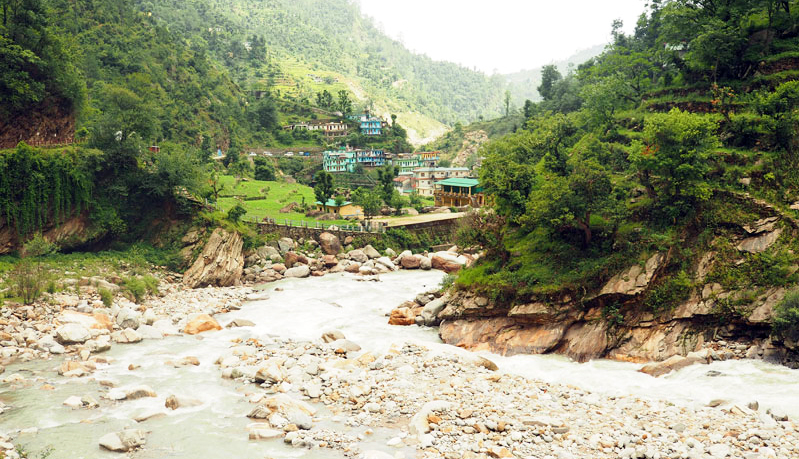 Level 3 Navaratri Program - USD 456 AUD 675 EURO 399 GBP 354

- Durga Puja: invocation of Kali, Laksmi & Saraswathi
- Morning program = 3 recitations of Durga Saptashati (700 mantras invoking Mother Divine)
- Total 27 recitations over 9 days
- Evening program = 3 recitation of Kali Kavacham (Armor/Protection of Kali Maa)
- Total 270 recitations Kali Kavacham + 5832 Navarna Japa over 9 days
- Performed by Pandits in 3 celebrated temples each day for 9 consecutive days exclusively on your behalf

Level 2 Navaratri Program - USD 304 AUD 450 EURO 266 GBP 236

- Durga Puja: invocation of Kali, Laksmi & Saraswathi
- Morning program = 2 recitation of Durga Saptashati (700 mantras invoking Mother Divine)
- Total 18 recitations over 9 days
- Evening program = 2 recitations of Kali Kavacham (Armor/Protection of Kali Maa)
- Total 180 recitations Kali Kavacham + 3888 Navarna Japa over 9 days
- Performed by Pandits in 3 celebrated temples each day for 9 consecutive days exclusively on your behalf

Level 1 Navaratri Program - USD 171 AUD 234 EURO 144 GBP 126

- Durga Puja: invocation of Kali, Laksmi & Saraswathi
- Morning program = 1 recitation of Durga Saptashati (700 mantras invoking Mother Divine)
- Total 9 recitations over 9 days
- Evening program = 1 recitation of Kali Kavacham (Armor/Protection of Kali Maa)
- Total 90 recitations Kali Kavacham + 1944 Navarna Japa over 9 days
- Performed by Pandits in 3 celebrated temples each day for 9 consecutive days exclusively on your behalf


Level 4 Navaratri Program - USD 608 AUD 900 EURO 532 GBP 472
Level 5 Navaratri Program - USD 760 AUD 1125 EURO 665 GBP 590
Level 6 Navaratri Program - USD 912 AUD 1350 EURO 798 GBP 708
Level 7 Navaratri Program - USD 1064 AUD 1575 EURO 931 GBP 826
Level 8 Navaratri Program - USD 1261 AUD 1800 EURO 1064 GBP 944
Level 9 Navaratri Program - USD 1368 AUD 2025 EURO 1197 GBP 1062